Keep up with the North Carolina General Assembly
If you can track your dog with your phone, you should be able to track state legislation.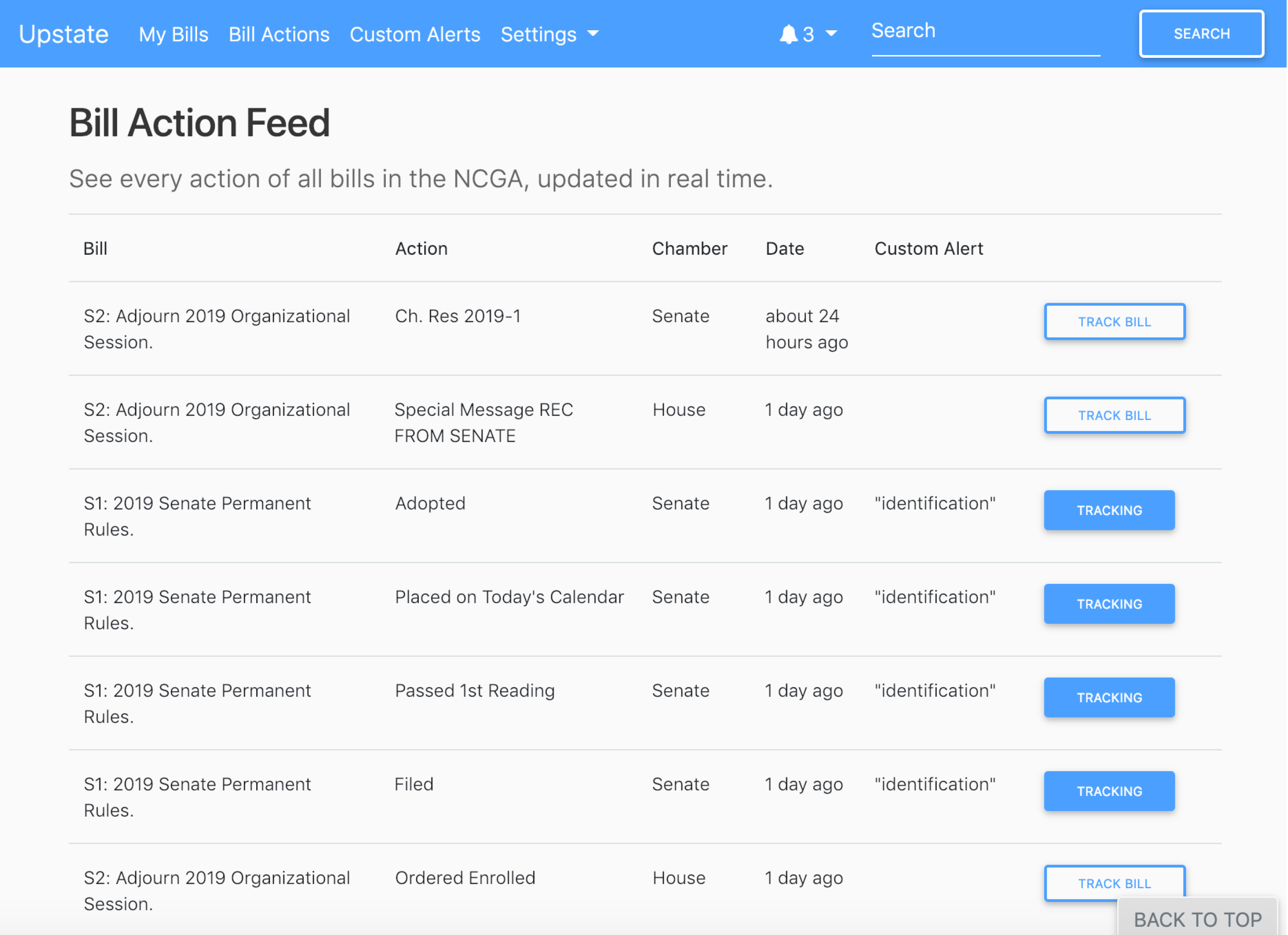 Updates that are real-time all the time.
The only tracker with instant text updates


The only tracker that is real-time and has a free option for the public


Get updates within a few minutes of it happening


Know what's in a bill within minutes of it being added.
Sets alerts for words, phrases, or general statutes


Stop guessing which bills to read


Get alerted by text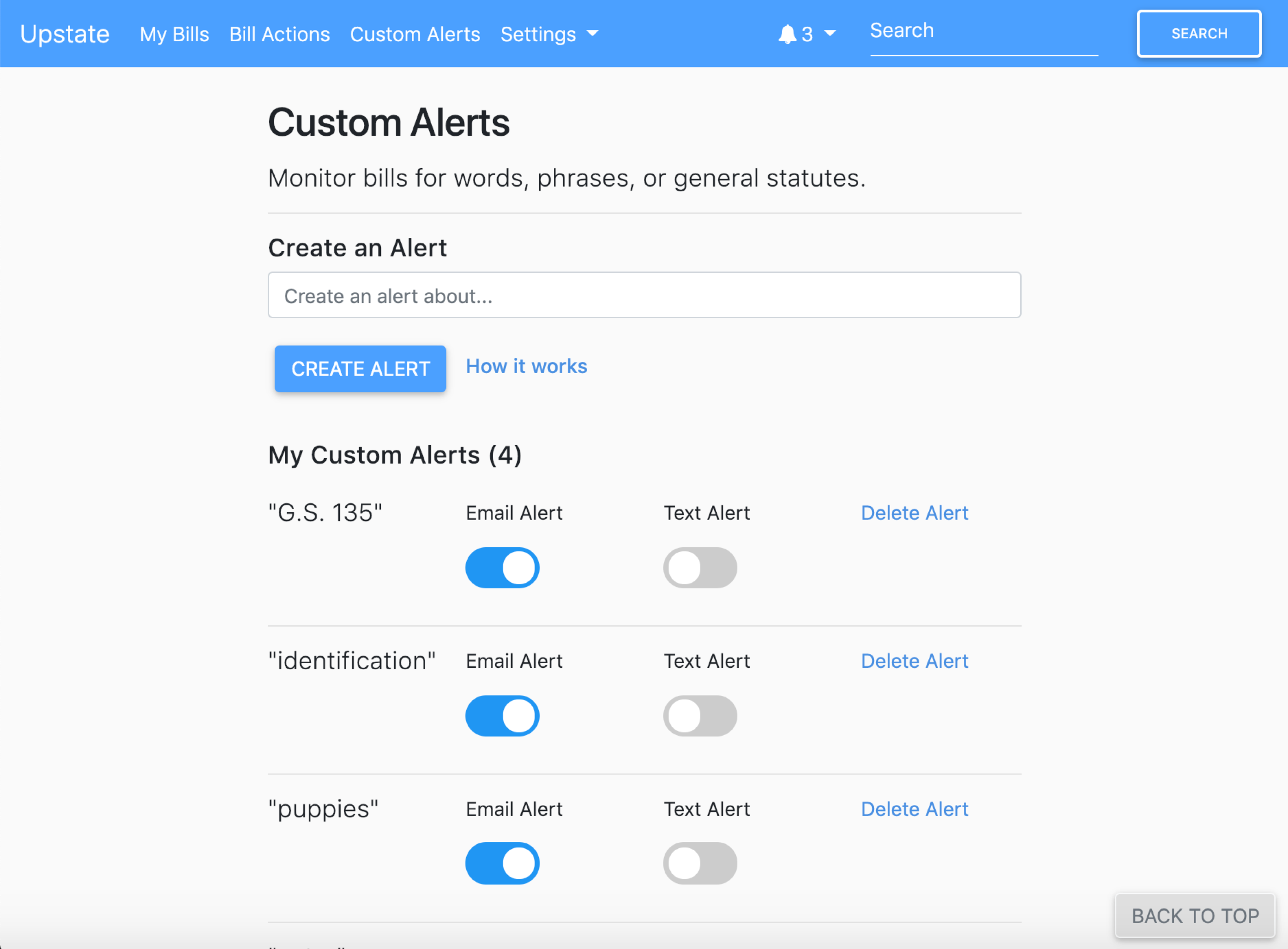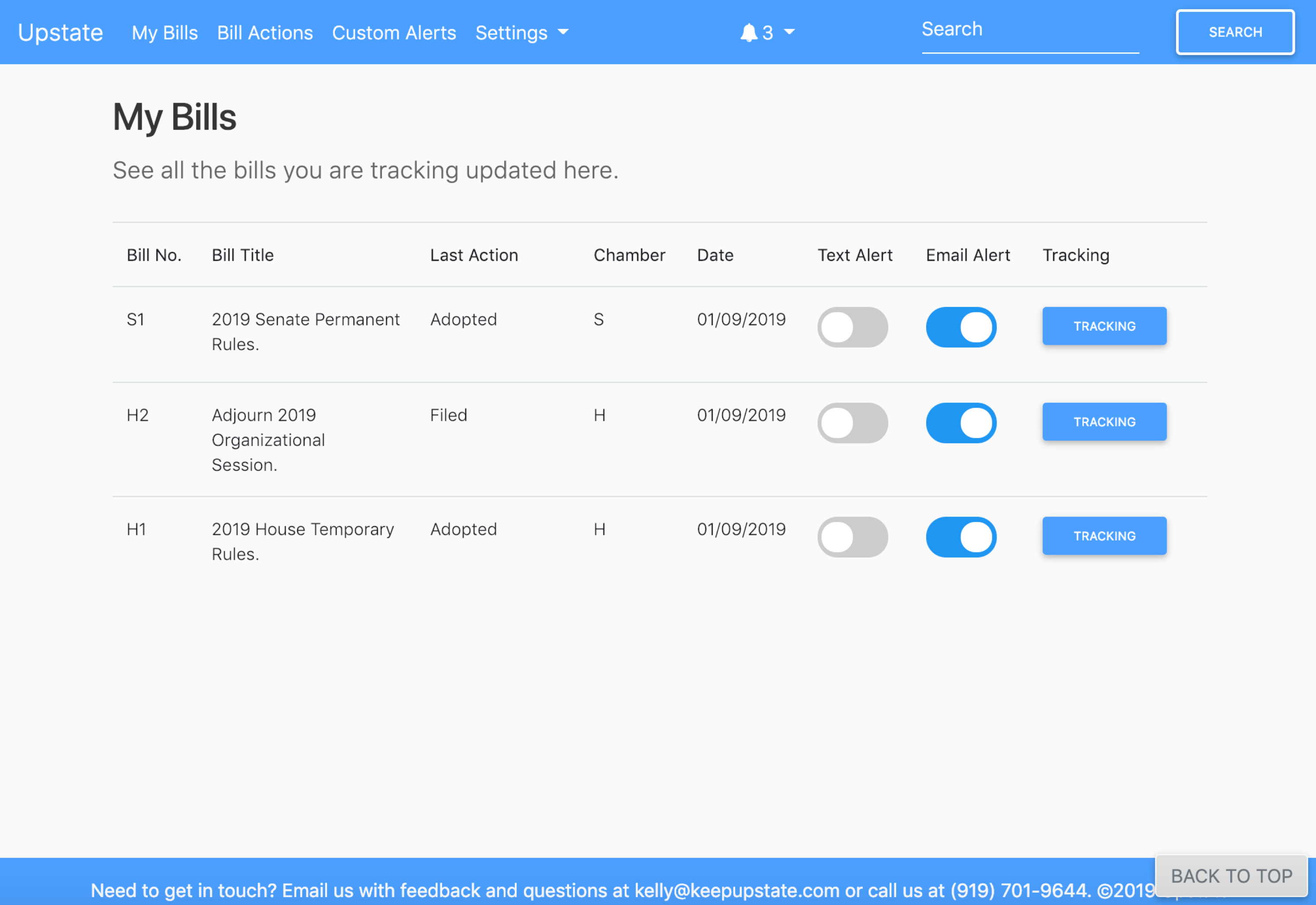 Stop manually updating spreadsheets and let us do it for you.
Your bills are updated automatically


Stay organized with tags (coming soon!)


Remember why you started tracking a bill with notes
You're on the go, so your bills should be too